Description: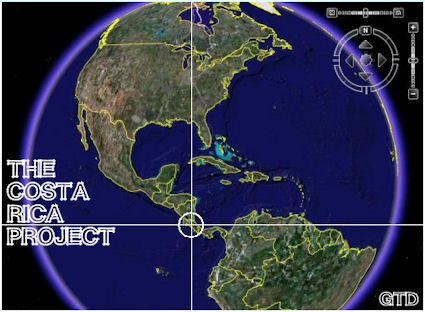 WEBSITE LINKS: GTD Website | Mission Program Details | A Picture Is Worth A Thousand Words | Become A GTD Missions Intern | Air Travel To Costa Rica | Follow Our Blog | Facebook | Twitter | YouTube
THE MISSION: Our Costa Rica project is an exciting multiyear endeavor highlighted by our community outreach and construction projects that will eventually include an orphanage, outreach center, fish farm, Christian distribution center, and GTD's MOAB (Mission & Outdoor Adventure Base). And, of course, it wouldn't be a GTD event without thrilling adventures during your free time. Sign up today to be a part of GTD's God-awesome missions program!
PUBLIC TRIPS: We offer at least one Public Costa Rica Mission Trip each year that is open to indiviuals in case their church does not offer a mission trip.
PRIVATE TRIPS: GTD Mission Trips can be reserved for groups of 10-40 participants. GTD will plan, prepare, and provide a custom made mission trip for your group! A PRIVATE Mission Trip lasts 8 days or more.
WHAT is INCLUDED: includes: Full time GTD mission guides, translators, accommodations during trip, all breakfasts, lunches, & dinners in Costa Rica (except at airports) as well as some snacks, mission projects & included activities, ground transportation & fuel within Costa Rica, GTD Missions t-shirt, travel medical insurance, spiritual emphasis & daily devotions, optional activities booked in advance, and the trip of a lifetime!
WHAT IS not INCLUDED: Air travel arrangements, airfare, construction costs (if applicable), transportation to/from home airport, meals at airports, Costa Rica airport exit tax ($26/person), trip cancellation insurance, any gratuities for local guides, unscheduled snacks, souvenirs, optional activities not booked in advance and any costs incurred by lost or stolen or damaged passports / personal property.
TYPES OF GROUPS: GTD offers our Christ-centered mission trips to all types of groups such as church groups, youth groups (children, middle & high school ages), Sunday school groups, athletic groups, sport teams, college groups, young adult groups, adult groups, retired groups, men's groups, women's groups, couples, families, leadership, businesses & more.
MISSION PROJECTS TO CHOOSE FROM: Construction, work projects, carnival day for kids, VBS, community service, outreach projects, evangelism, sports & recreational outreach, Spanish/English lessons.
ADVENTURES TO CHOOSE FROM: Canopy Tour (ziplines in the Rain Forest), white water rafting, horseback riding, beach day (surfing, skim boarding, snorkeling, swimming, shell collecting)
MOST POPULAR PRIVATE ADVENTURE TRIP: Our most popular Mission Trip for private groups is an 8 day trip consisting of local church attendance, contruction projects, carnival day for kids, community interaction, ziplining in the Rain Forest, Thermal Mania (natural hot springs), and beach day.
ALSO INCLUDED AT NO EXTRA CHARGE: GTD provides a memorable trip to nearby Thermal Mania where participants will enjoy a delicious Costa Rican dinner, a waterslide, and a few hours of swimming in pools heated by a local volcano. After a few days of physically demanding work and a few nights of sleep depravation Thermal Mania nights are nothing less than refreshingly special.
ABOUT THE MEALS: In general, almost all Costa Rican meals (including breakfast) include black beans and rice (gallo pinto). This simple, standard dish, often referred to as comida tipica, is the backbone of Costa Rican cuisine. Costa Rican meals are generally quite healthy and are often times served with a good portion of fruits or vegetables or both, the meals are very well rounded and generally high in fiber. Food staples include carne (beef, sometimes called bistek), pollo (chicken), and pescado (fish), and taco style meals.